'Let each of you look not only to his own interests, but also to the interests of others.'
Philippans 2:4
BEFORE & AFTER SCHOOL CLUBS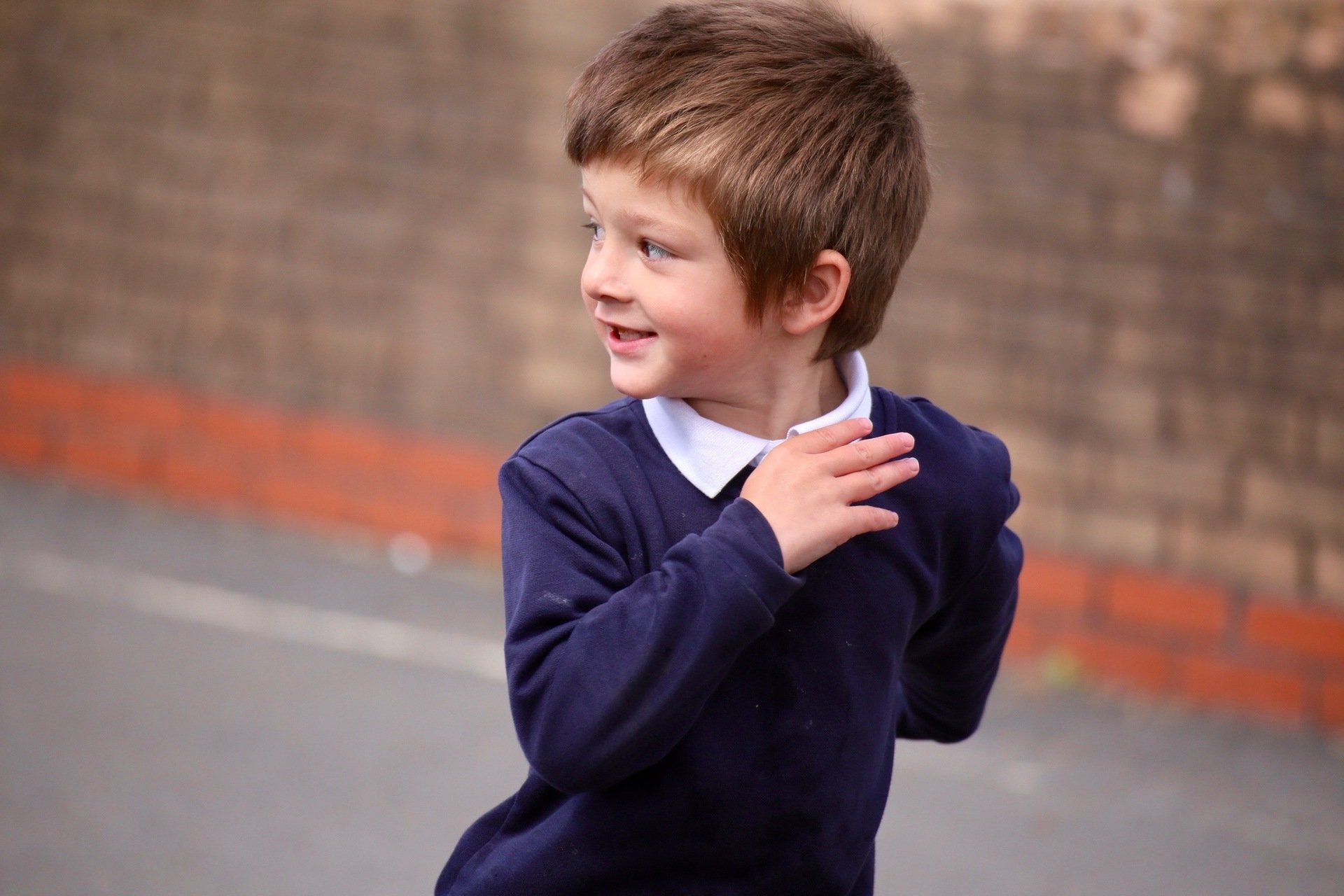 Our Before and After school clubs are run by the school, therefore, the clubs are covered by the school's policies and procedures.
BEFORE SCHOOL CLUB

AFTER SCHOOL CLUB

Our Before School Club is run by Mrs Gears.

Our After School Club is run by Miss Morris.

OPENING TIMES

OPENING TIMES

Start Time

7:45 am

Start Time

3:00 pm

End Time

8:45 am

End Time

4:00 pm

COSTS

COSTS

Per Session

£2:50

Per Session

£2:50

Per Week

(if all 5 sessions booked)

£10:00

Per Week

(if all 5 sessions booked)

£10:00
The Aims of Our Before and After School Clubs
We aim to provide a high quality After School Club that meets the needs of both parents/carers and children.
For our parents/carers, this means knowing that your child is safe and happy in a club that is reliable and offers a consistent service.
For our children, this means an environment that is safe, supportive and encouraging. It is a place to be with friends and make new ones. To be able to try out new activities, to relax, to have fun and enjoy.
Booking Before or After School Clubs.
Booking Before or After School Clubs is done through the main office (0161 764 3788).
You can choose a full week or just one day, whatever is the best to suit your needs. However, we do ask that you try to book Before and After School Clubs at the beginning of the week. We do take emergency bookings during the week, if there is spaces in the clubs.
Fees & Payment
Notice of any changes to fees will be given in writing as soon as possible.
At the moment, we are still operating a cash system and fees for Before or After School Clubs should be paid in advance. Any monies sent into school with your child, should be placed into a sealed envelope with your child's name, amount and club name on the front.

If any fees remain outstanding for more than one working week from payment you will receive a verbal reminder. If fees continue to remain outstanding, a written reminder will be issued. We will work with all of our families to help resolve any issues regarding unpaid fees. However, if fees still remain outstanding resulting in large arrears a child's place may be withdrawn, until fees are paid up-to-date. The removal of a child(ren) from either our Before or After School club, would be the school's last resort to resolve the situation.
Menu
At both our Before and After School Clubs offer either a healthy breakfast or healthy snack. Your child will be able to choose from the following:
Before School Club

After School Club

Fruit Juice

Fruit Juice

Milk

Milk

Water

Water

Toast

Toast

A selection of cereals

Sandwiches

Fruit

At times there will be special events where a different menu will be provided for the children. If any of your child(ren) have food allergies, staff must be made aware of this when your child(ren) is registered for the clubs.
Activities
At Before and After School Club we believe all children have the right to play. Play is the basis to providing healthy development and the well being of individuals. Both clubs will provide a balanced structure of activities and play experiences.
At both Before and After School Clubs there are a number of activities on offer. Activities at Before School Club tend to be quieter as children are getting ready for the school day. Some of the activities on offer are shown below. These are not exhaustive lists and at times activities may change. Special events will also result in activities being changed.
Before School Club

After School Club

Monday

Tuesday

Wednesday

Thursday

Friday

Monday

Tuesday

Wednesday

Thursday

Friday

ipads

Dance

Outside

Board Games

Creative

Board Games Crafting

Jigsaws Lego

Outside Colouring

Films

ipads
Pick-Up (After School Club)
Parents/carers must inform the school if they are unable to pick up their child(ren) and who is going to pick their child(ren) up in their place.
No child(ren) will be allowed to be picked up by an adult who is not on the registration form, unless school has been notified.
No child(ren) is allowed to be picked up by someone under the age of 16.
No child(ren) will be allowed to walk home alone.
Accident and Emergency Procedures
Any accidents that occur in Before or After school Club will follow the usual school accident reporting procedures.
If emergency treatment is required one member of school staff will accompany your child to the hospital. You will be asked to meet the member of staff at the hospital. All accidents that result in hospitalisation are recorded electronically in school and passed onto the Local Authority.
Behaviour
We have the same high expectations of behaviour in Before and After School Clubs as we do in school. The children are expected to continue to follow our school rules.
Take care of ourselves
Take care of others
Take care of our school
Disclosures/Child Protection
The school must be notified in writing immediately of any changes in contact details or family situations, or situations of risk in relation to the child for which any special precautions may be needed. This information will be passed on to the Before and after School Club staff.


Confidentiality
Parents/carers agree to inform the Before and After School Club staff of any information necessary to safeguard or promote their child's welfare. After School Club staff will be informed of sensitive issues concerning the child on a 'need-to-know' basis.


Equal Treatment
Similarities and differences are valued and respected and all children are treated equally. The Before and After School Clubs will comply with the Special Educational Needs and Disability Act 2001 and within the school's policy of behaviour, anti-bullying, racial equality and equal opportunities.
Severe Weather
In the event of the After School Club's closure due to severe weather, parents will be contacted via the emergency telephone number provided.


Complaints
Parents who have cause for complaint in relation to any matters of quality, safety or care must inform the Before and After School Club staff or Mrs Morris immediately, following the school's Complaints Policy.