"How good and pleasant it is when God's people live together in unity!"
Psalm 133:1
Attendance & Punctuality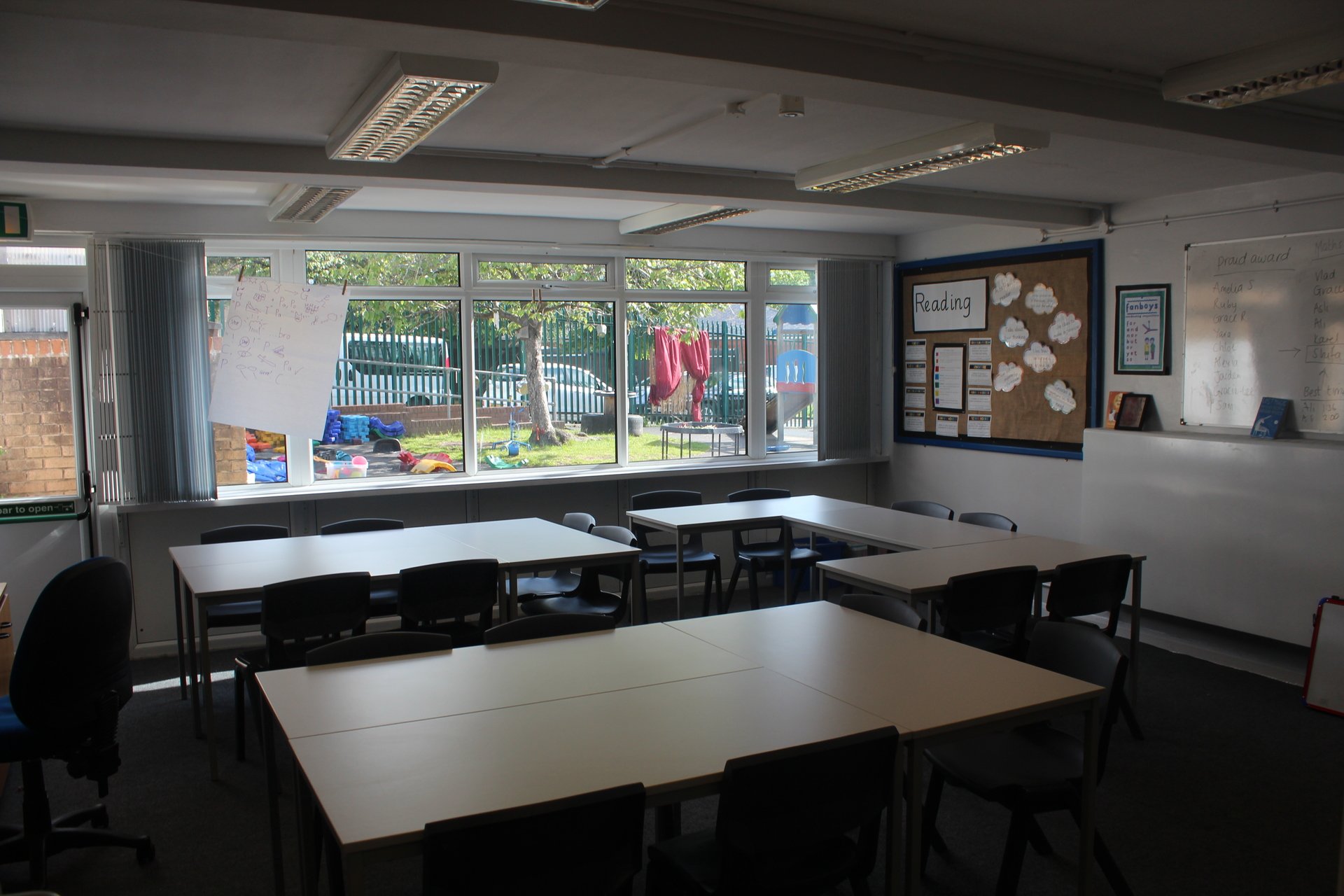 One of the most important things affecting a child's progress at school is regular attendance. For a child to gain most benefit from education, it is vital that parents/carers work in partnership with the school to encourage good attendance and punctuality.
 School Attendance
Attendance and punctuality is a life skill and in school we strive to support our pupils to maintain high levels of attendance. The national average school attendance for primary schools is 96%; this is the MINMUM attendance figure that we, as a school, are expected to achieve by the Government and Ofsted.
Parents have a legal responsibility to ensure their children have an education.
Section 444 (1) of the Education Act 1996 states "if a child of compulsory school age who is a registered pupil at a school fails to attend regularly at the school, his/her parent is guilty of an offence."
For the purposes of education law, the definition of 'parental responsibility' lies with whomever the child resides with; this could be one parent, both parents or carers.
At St Paul's we have a team of dedicated staff who form our Attendance Team. The aim for this team is to aid families to overcome difficulties around attendance and punctuality.
Levels of Absence and What this Means
| | | |
| --- | --- | --- |
| 100% | This is having 0 days off school | Perfect |
| | | |
| --- | --- | --- |
| 99% | This is having 2 days off school | Excellent |
| | | |
| --- | --- | --- |
| 97% | This is having 5 days off school | Good |
| | | |
| --- | --- | --- |
| 95% | This is having 10 days off school | Slight concern |
| | | |
| --- | --- | --- |
| 90% | This is having 20 days off school | Concerned |
| | | |
| --- | --- | --- |
| 85% | This is having 28 days off school | Very Concerned |
| | | |
| --- | --- | --- |
| 80% | This is having 38 days off school | Seriously Concerned |
| | | |
| --- | --- | --- |
| 75% | This is having 46 days off school | Very seriously concerned |
Levels of Punctuality and What this Means
| | |
| --- | --- |
| 5 Minutes Late Each Day | 3 Total Days Lost of School |
| 10 Minutes Lost Each Day | 6.5 Total Days Lost of School |
| 15 Minutes Lost Each Day | 10 Days Lost of School |
| 20 Minutes Lost Each Day | 13 Days Lost of School |
| 30 Minutes Lost Each Day | 19 Days Lost of School |
Absence from School
The 2013 regulation amendments make clear that a headteacher may NOT grant any leave of absence (holiday) during term time unless there are 'exceptional circumstances'. The amendments give parents NO entitlement to take their child out of school for a holiday in term time.
If you need to request a leave of absence for your child(ren), please complete the form below. Completion of the form does NOT guarantee the leave of absence will be authorised. You may be asked to attend a meeting in school to discuss your child(ren)'s attendance following a leave of absence submission. It is important to have read and fully understood the school's Attendance Policy; this can be found on the website under About Us - Statutory Policies.
Authorised Absence
Illness: if a child is unable to attend school due to illness, it is expected that parents/carers will provide an explanation on the first day the absence occurs. School should be informed by 9:00am either by telephone, leaving a voice message or personally calling into the school office. School should be kept updated of any on-going absence on a daily basis. If your child is suffering from a vomiting or diarrhoea related illness, they should not return to school until 24 hours after their last bout.
Special Circumstance: very occasionally there is a situation that prevents a child from attending school (e.g. bereavement of close family member). The register will be marked with an authorised absence code in this instance. Please let the school office by 9:00am
Authorised Term Time Holiday: in exceptional circumstances the Head Teacher may authorise a leave of absence (e.g. close family wedding, special celebration).
Medical Appointment: if your child has a medical appointment, please contact the school to advise the time of the appointment and expected time to return to school. Please bring the appointment letter/card so this may be noted on the pupil's record.
Unauthorised Absence
Term Time Holiday: school expects that parents take all holidays during the 14 weeks per year that children are not in school. If you plan to take your child out of school during term time, please complete a leave of absence form and return to school.
Punctuality/Lateness
The main school gates for are opened at 8:40 am until 8:55 am.
If your child arrives to school after these times they will need to be accompanied by an adult into school via the school office where they will need to be signed into school on the signing in system.
Pupils who are consistently late are disrupting not only their own education but also that of other children in their class. Where persistent lateness gives cause for concern, further action may be taken.
Every second counts:
5 minutes late each day means three whole days of education lost each year.

Attendance affects learning.

Attendance affects future outcomes.

Attendance affects well being and a sense of belonging.
How St Paul's Reviews Attendance and Punctuality
Our Attendance Team reviews attendance and punctuality on a weekly basis.

During the first half term, if a child's attendance drops below 96% or punctuality is poor (more than 6 late marks) an information letter is sent to parents/carers with a copy of the child's attendance. The aim of the letter is to inform of the drop in attendance in the hope parents/carers will address the concerns without further intervention. We are aware that in the autumn term ANY absence is more statistically relevant due to the lack of opportunities. This letter is then sent to pupils below 92% in the following terms

If attendance or punctuality drops further following the letter being sent, parents/carers are invited into school for a 'pre-referral' meeting with the Education Welfare Officer (EWO) and Families Support Advisor. This meeting is supportive and looks to overcome any barriers affecting attendance and punctuality. Following this meeting, parents/carers will be issued with a letter informing them that medical evidence will be needed to authorise absences. Parents/carers are made explicitly aware that school and the Local Authority deem a child with less than 90% attendance to be classified as a persistent absentee.

If a child's absence or punctuality drops further, a referral to the EWO will be made. This will mean that during periods of absence the EWO may visit the home address to ascertain why the child is absent from school and why no contact has been made with school to explain why.

An action plan is completed at the start of the referral with the family to set an initial target for attendance, to be reviewed after 4 weeks.

If there is no improvement in a child's attendance then a parenting contract can be arranged in which, parents/carers agree a clear action plan with the EWO and school to improve attendance. This is again for a period of 4 weeks. Failure to successfully complete the parenting contract can result in a number of outcomes including legal proceedings being started by the Local Authority.
Click here to read our Attendance Policy.
Do I Need to Keep my Child off School?
Click here to see advice on how long you should keep your child off school when they have an illness.
Parent Information Leaflets
Information on Attendance and Punctuality