'Keep alert. Be firm in your faith. Stay brave and strong. Let all that you do be done in
love.'

1 Corinthians 16 13:14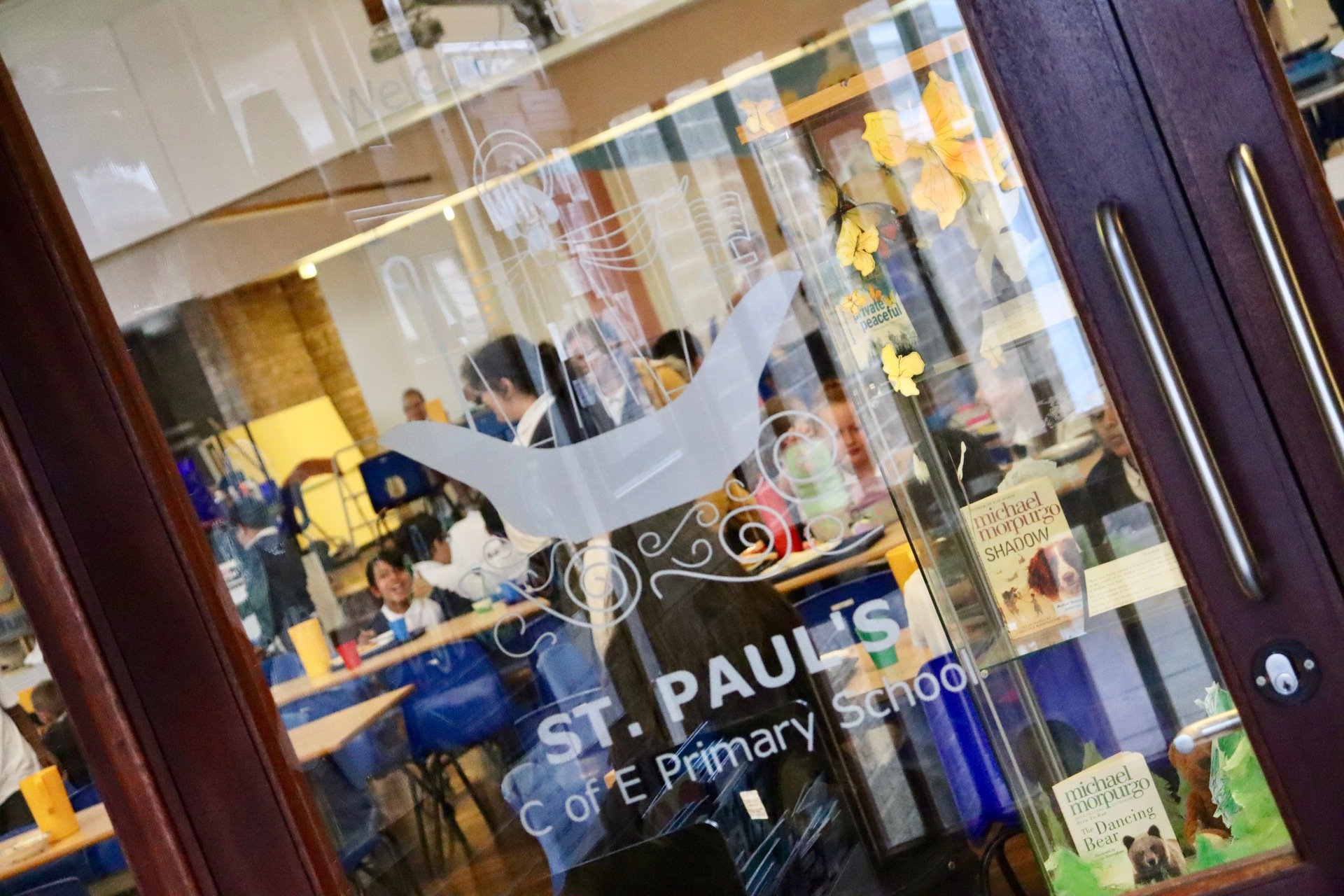 On behalf of the children, staff and Governors, I would like to welcome you to St Paul's CE Primary School's website.
To get a quick taste of what our school is all about, please click here to see our Whole School Overview.
I am very proud to be the head teacher of St Paul's, especially as I have spent the majority of my teaching career here.
St Paul's is a friendly, happy school where we highly value our children, families and the local community we serve.
As a Church of England Primary School our Core Christian Values and the teaching of St Paul underpin all the work which we do.
We have high expectations of our children and they are encouraged to achieve in a whole range of curriculum subjects. This is reflected in our school Motto - Shine in the Love of God.
We put a great emphasis on our children becoming a reader, a writer and a mathematician. These skills are key, so that our children can access all of the curriculum, make great progress and be ready for their next stage of learning.
Our St Paul's curriculum has been designed to meet the needs of our children and to reflect the unique community in which they live.
We aim to deliver our curriculum through a varied and exciting range of learning opportunities, in and out of the classroom, within and beyond the school day.
Our curriculum focuses around our approach of See it! Say it! Learn it! Use it!
I hope that our website gives you an idea of what our school is all about and that you find the information you need.
If you feel that you would like any more information or a visit to the school, please contact the school office.
Mrs Joanne Morris
Head Teacher