'Never let go of loyalty and faithfulness.'
Proverbs 3:1-4
Our House System

What is a House Point System?
The school is divided into teams called 'houses'.

Each house will include pupils from every year group.

House 'leaders' or 'captains' are appointed.

Houses could be named after animals, colours, historical figures or local landmarks, depending on the school and the age of the pupils. Each house will usually be identified by its own emblem or colours.

Each pupil is allocated to a house when they join the school.

Pupils earn house points for lots of different reasons (see list below).

Houses also compete with one another, often at sports and in other ways, providing a focus for teamwork and group loyalty.

House points are awarded according to the school's reward system.

At the end of each week the house points are counted and the winner is announced in assembly.
Why do we have a House Point System?
At St Paul's we have a house point system to encourage healthy competition and group loyalty among our children.
The children are able to 'win' points in many different ways:
Outstanding learning
Making fabulous progress
Improving in an area of work or behaviour
Good behaviour choices
Always being 'Good to be Green'
Being polite
Reflecting Christian Values
Helping others
Reflecting the school rules.
This is by no means an exhaustive list.
What are the Benefits of a House Point System?
Using house point systems has been shown to have a positive impact on motivation and behaviour, as well as encouraging a sense of identity and belonging among school pupils.

Such systems include all pupils, not just the highest achievers, and help develop a variety of skills other than academic.

A sense of teamwork and healthy competition is nurtured, which contributes to a thriving school culture.

Traditional house point systems help pupils become more engaged in their own education, while raising standards.
St Paul's House Point System
All the pupils at St Paul's CE Primary School are assigned to a house upon starting school. Family and sibling groups are members of the same house so that they can share in special events together. Over the course of the year the children take part in a variety of events and activity days in their houses such as; Sports Day, the annual Spelling Bee and World Book Day. Throughout the week, children earn 'House Points' with the child who earns the most points for the week receiving a special certificate in our weekly Praise assembly.
Our local community inspired the names of houses. We have four houses;
Nightingale, Raven, Skylark, Dove,
each named after a native British bird - much like the names of the streets that surround St Paul's school.
Each year two Year 6 pupils from each house are elected as House Captains by their peers. They lead events and share the weekly House Point totals in our special Praise assembly each Friday.
Our House Captains for this year are:
Nightingale - Ozair and Kayla
Raven - Sohan and Kayla
Skylark - Noah and Mohamed
Dove -Phoebe and Tyler
Below you will find more information about the British birds that our houses are named after;
Nightingale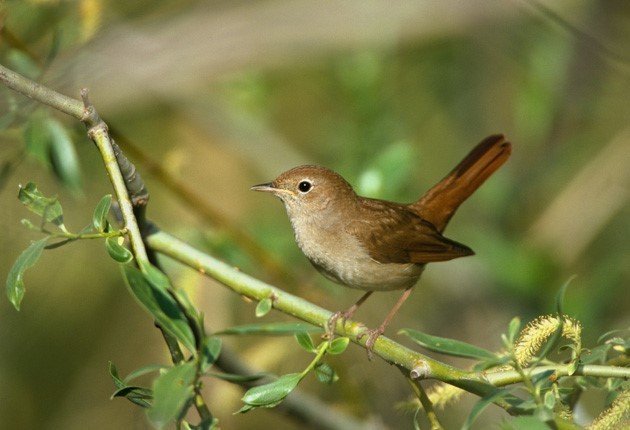 The Nightingale is best known for its powerful and beautiful song and has inspired songs, fairy tales, operas and a great deal of poetry. Nightingales migrate from European countries to Sub Saharan Africa in the winter months. In the UK the Nightingale is currently on the red list for conservation despite efforts to safeguard its favoured habitat. The collective noun for group of Nightingales is an 'enchantment'.
Raven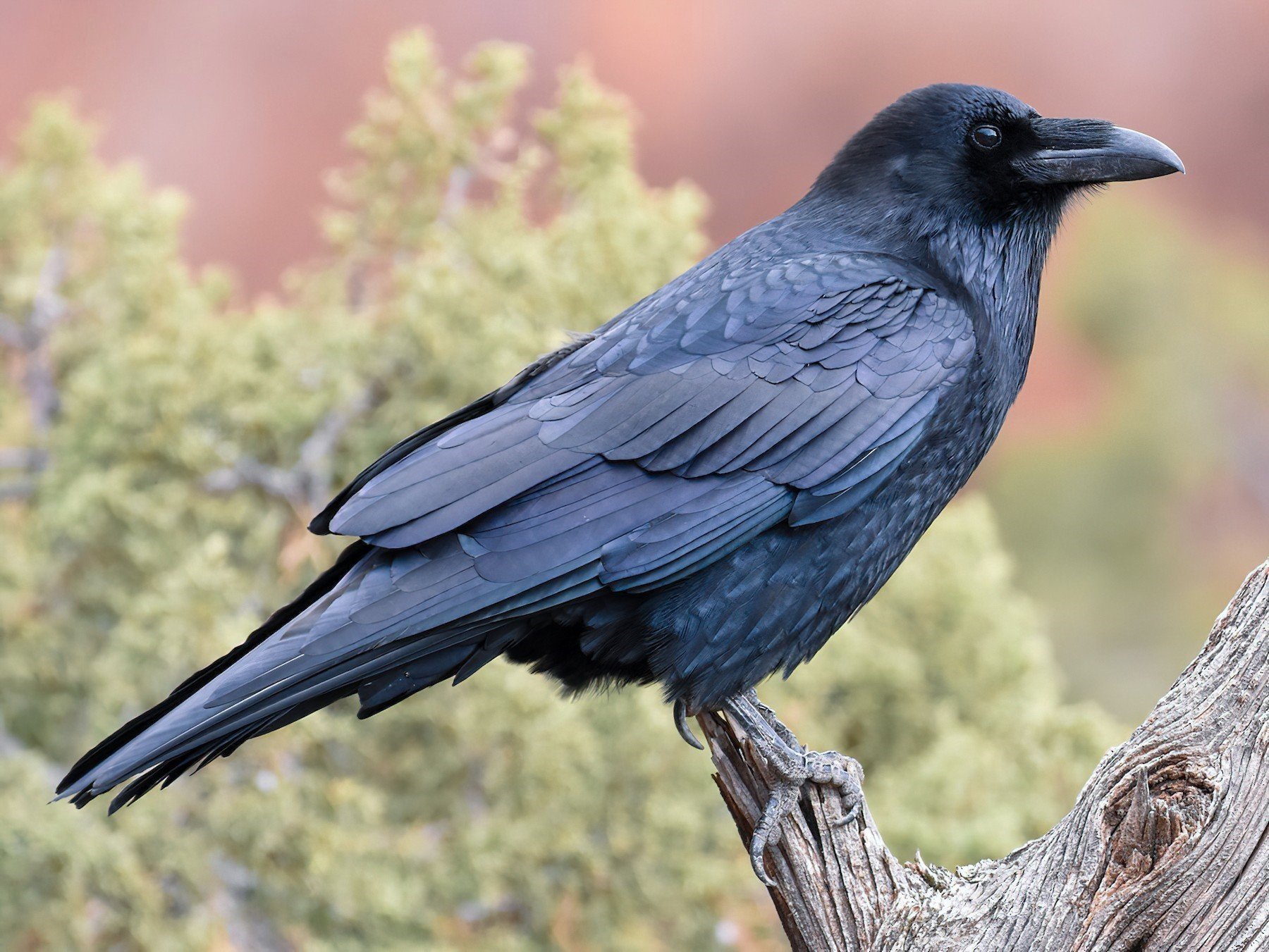 The Raven is a member of the crow family. They are the largest member of the crow family and in flight their long tail feathers create a diamond shape. Ravens can be found in the UK all year round as they do not migrate to warmer countries in winter. They are very territorial and do not travel far from their nesting site. The collective noun for group of Ravens is a 'rave'.
Skylark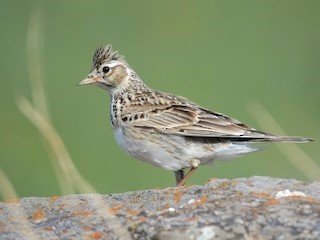 The Skylark is a small brown bird, somewhat larger than a sparrow but smaller than a starling. It has a small crest, which can be raised when the bird is excited or alarmed. Skylarks are found everywhere in the UK. They like open countryside and upland moorland. The collective noun for group of Skylarks is a 'exhalation'.
Dove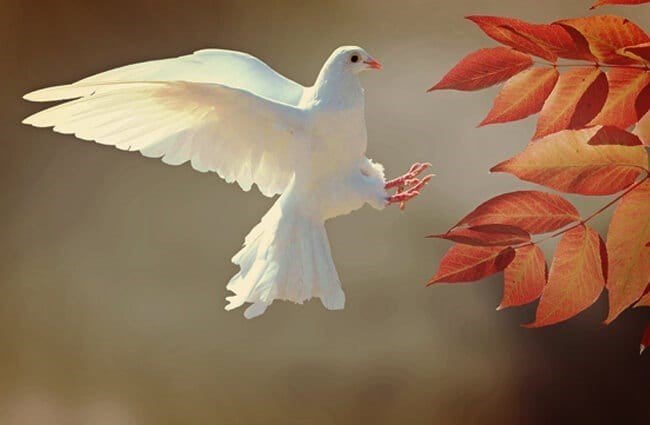 There is no strict division between pigeons and doves, which share certain features. These features include their small, rounded heads, small, slim bills and soft feathers. Doves can be seen just about anywhere, but often around towns and villages. The collective noun for group of Doves is an 'arc'.