Mr Purdey and Mrs Wilkinson our times tables subject leaders. They both run Times Tables Clubs in school and this is what they have to say about how important times tables are in maths.
Being fluent in multiplication and division facts is important at all ages of primary school. Children that develop a conceptual understanding of 'lots of' and 'grouping/sharing' in Reception and KS1 will be perfectly set to understand the bigger picture of mathematics and the magic it can provide.
Whilst it is important in KS1 it is the BIGGEST key to success in maths in KS2. It unlocks nearly every part of the maths curriculum - from fractions, to decimals, percentages etc. The list is endless. That is why we prioritise multiplication and division recall at St. Paul's - and we try to make it as fun as possible.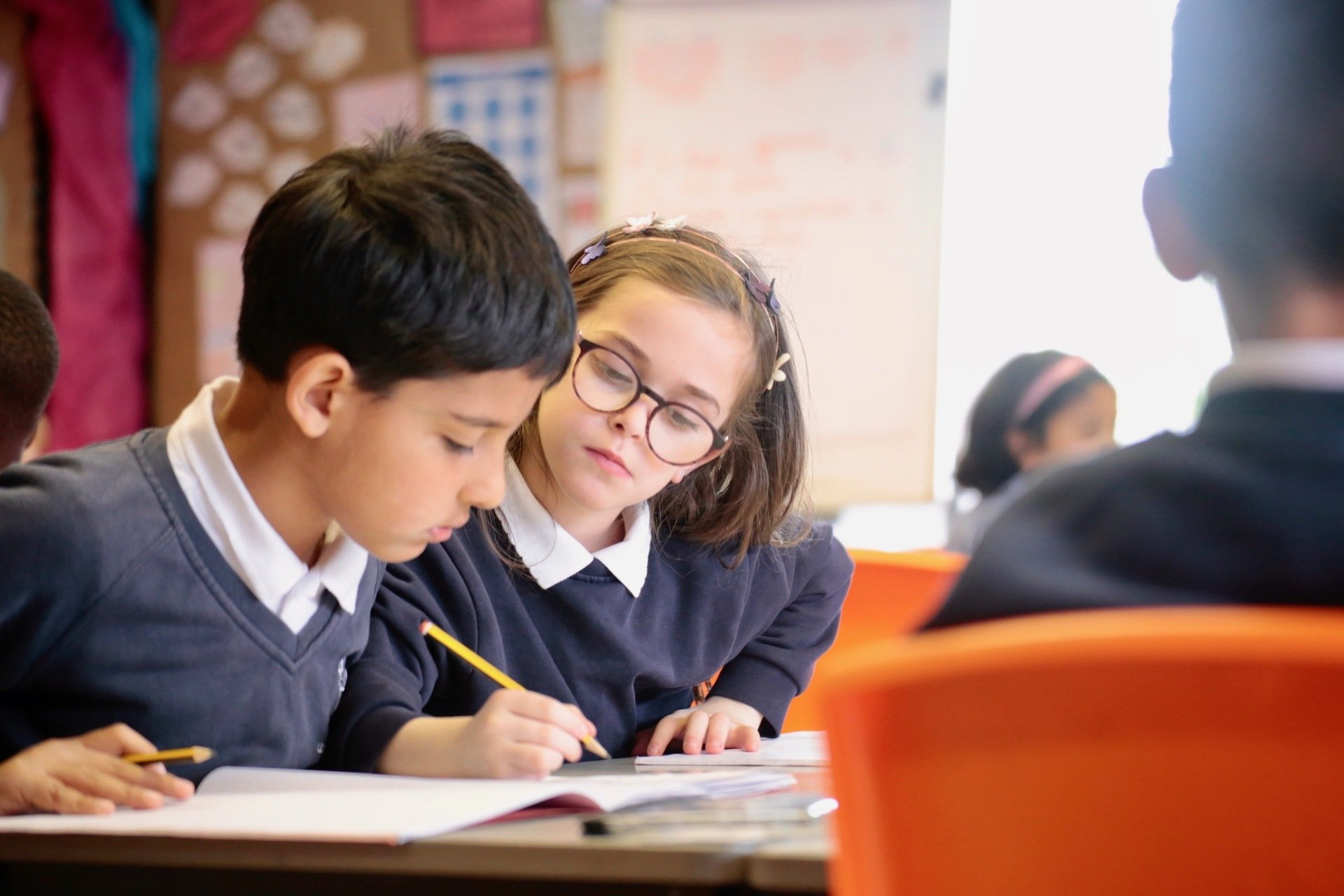 Our Time Tables Curriculum
At St Paul's, our aim is for our learners to become fluent in their multiplication and division facts. Being 'fluent' means that children are able to rapidly recall their times tables. If children can recall their tables at speed, it eases cognitive load for pupils and allows them to assess other areas of the Mathematics curriculum more readily.
Learning times tables begins in the classroom, where children learn about the fundamentals of multiplication and division in Maths lessons. It is vital that children have a secure conceptual understanding of the meaning of a multiplicative calculation, as opposed to just learning by rote. In these lessons, children will explore the times tables relevant to their year group. Children learn about the commutative law (that 3 x 4 is equal to 4 x 3) and also key relationships such as 8 x 5 being double that of 4 x 8, or that 7 x 9 is seven less than 7 x 10. We have a strong emphasis on visual representations to support the children's conceptual understanding.
We use a range of approaches to teaching times tables, aiming to provide all children with the opportunity to learn and become confident in their times tables knowledge.
Times Tables Rock Stars (TTRS) is a carefully sequenced programme of daily times tables practice. It is designed to help children learn, practice, compete and make progress with their multiplication and division facts.
Frequency of practice is key with learning the tables and it is therefore more effective to practice three minutes a day at least four times a week than practising for the same total duration once a week.
For the login page of Times Tables Rock Stars please click here.
For our Parent/Carers Guide please click here.
Times Tables Rock Stars Clubs
Mrs. Wilkinson leads a Year 3/Year 4 Times Tables Rock Stars club weekly after school.
Children from both year groups are offered places, and teachers can also invite children they particularly want to attend.
The emphasis during the club is on practising tables recall, with the children enjoying taking part in games where they can challenge each other, and me!
Mr. Purdey leads a lunch time Times Tables Rock Stars club for children in Year 5 & 6.
Children who are not yet secure or quick enough in recall are selected and invited to attend daily lunch time clubs. The clubs run from Monday to Thursdays and last 20 minutes. There is a set procedure and protocol as advised by the Maths Circle (creators of TTRS). The aim of Mr. Purdey's club is to be quick enough to not need to attend.
How We Teach Times Tables
Click below on our documents:
Department of Education Year 4 Multiplication Check

This year, the Department for Education have introduced a statutory multiplication check for all Year 4 pupils in June 2022.
The purpose of the check is to determine whether children can fluently recall their times tables up to 12 x 12, which is essential for future success in mathematics. It will also help our school to identify who may need additional support.
This test will be in school time, and will consist of 25 mixed questions. Pupils will have 6 seconds to answer each question. We will receive a copy of the children's results by the end of the academic year and will report upon this in the Summer term.
For more information on the Multiplication Check please click here
Want to help more with times tables at home? Click on our guides, information and links below: