'Let us not love in word or talk, but in deed and in truth.'
1 John 3:18
Spiritual, Moral, SOCIAL and Cultural Education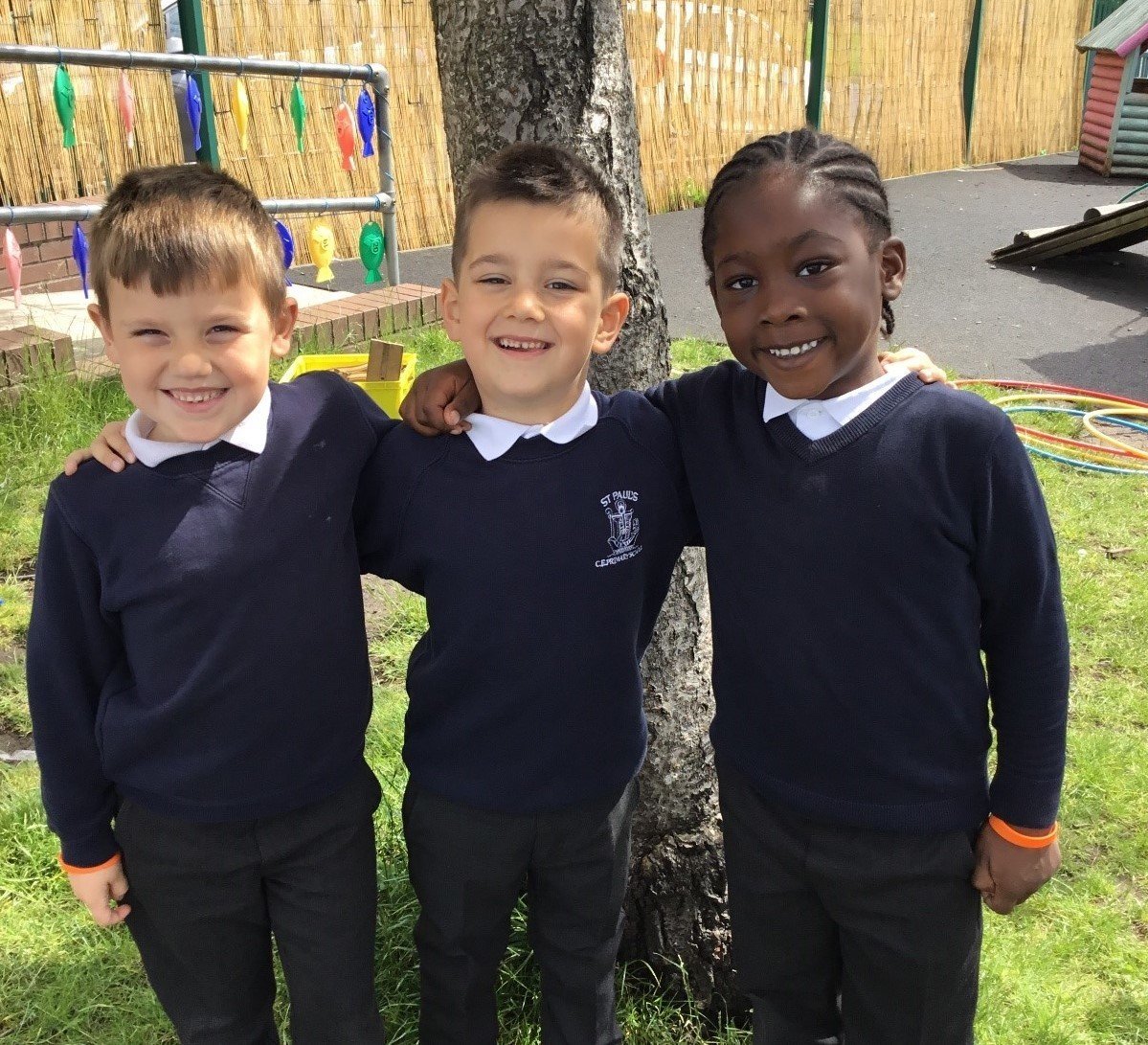 Spiritual, Moral, Social and Cultural (SMSC) education is a dimension of the whole school experience which makes the curriculum relevant, stimulating, creative and fun. It enriches each subject and the ethos of St Paul's and is an essential ingredient of the school's success.
The SMSC Policy provides the school with the opportunity to meet our Public Sector Equality Duty (PSED) to:
Eliminate unlawful discrimination, harassment and victimisation and other conduct prohibited by the Act.

Advance equality of opportunity between people who share a protected characteristic and those who do not.

Foster good relations between people who share a protected characteristic and those who do not.
We recognise that the personal development of children - spiritually, morally, socially and culturally (SMSC) - plays a significant role in their ability to learn and achieve. We therefore aim to provide an education that provides children with opportunities to explore and develop:
Beliefs, religious or otherwise, which inform their perspective on life & their interest in & respect for different people's feelings & values.

A sense of enjoyment and fascination in learning about themselves, others and the world around them, including the intangible use of imagination and creativity in their learning a willingness to reflect on their experiences their own standards of personal behavior a positive, caring attitude towards other people an understanding of their social and cultural traditions.
We consciously facilitate opportunities in these four areas as is laid out in the following SMSC Policy and Statements.
Please click on our documents below:
SMSC across Specific Subjects Statement
SMSC and Our Healthy Relationships Curriculum
Our Healthy Relationships Curriculum (SCARF) provides a strong foundation for children's spiritual, moral, social and cultural education (SMSC) and development; it is at the heart of the SCARF programme.
Our Healthy Relationships curriculum has been carefully planned to a structured series of lessons that follow a spiral curriculum. Children's Spiritual, Moral, Social and Cultural development are a core part of this. SMSC themes threads throughout the resources providing a strong foundation for SMSC education.
Please click here to take you to our SCARF (Healthy Relationships) curriculum page.