'Pure mathematics is in its way, the poetry of logical ideas.'
Albert Einstein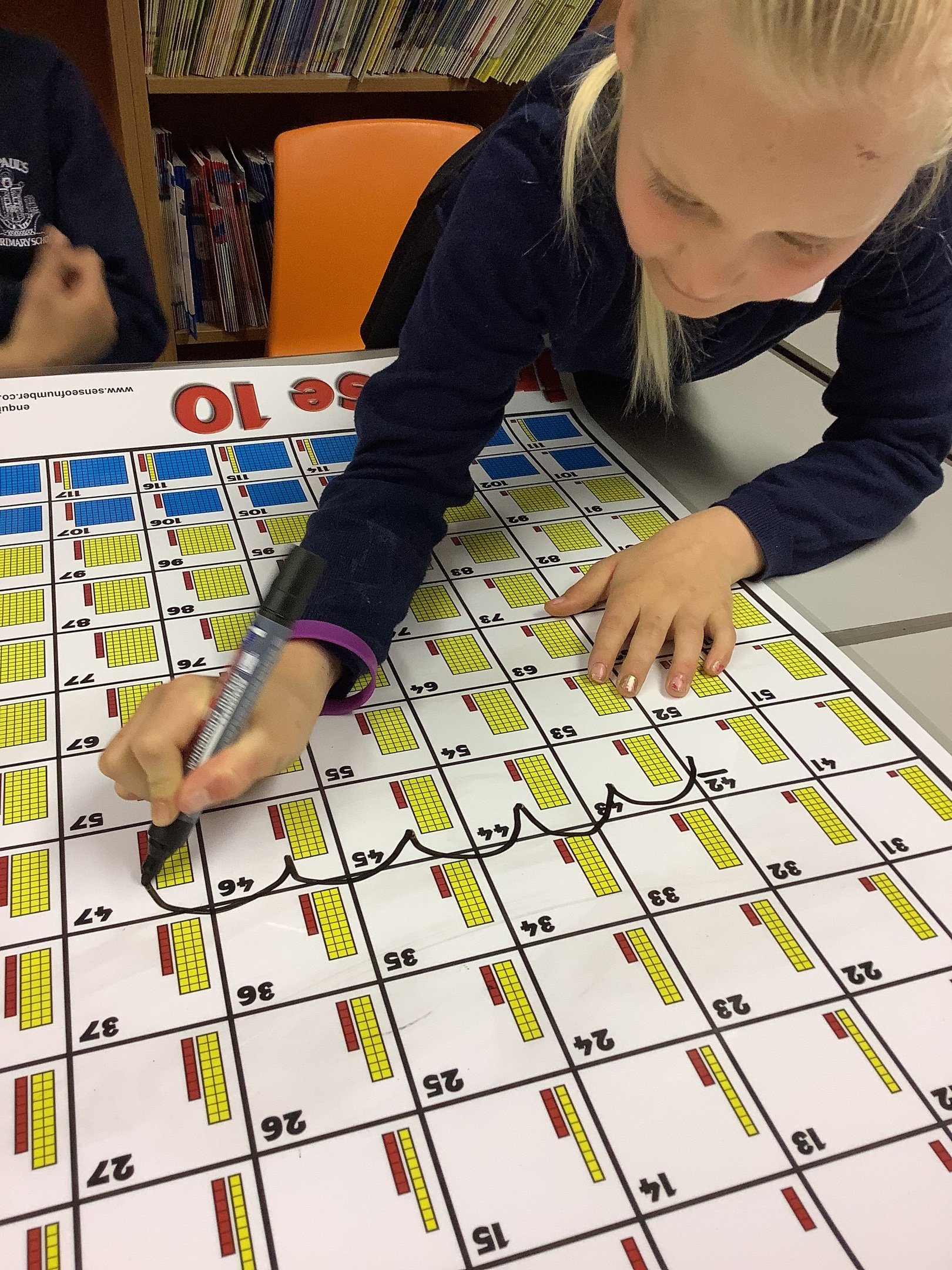 Mrs Wilkinson and Mr Purdey are the joint subject leaders for maths.
This is what they say about their subject.
I have always loved maths! As a child, I loved solving calculations and finding solutions to problems. I really liked the fact that, in maths, there was always a right answer, so you knew when you had done it! It was fun! As an adult, I still enjoy solving maths problems, and am amazed that all these years later, I still remember the times tables we practised every day at primary school!
Mrs Wilkinson
Believe it or not, Mathematics is the subject I liked least as a child. I felt that it didn't make sense, I had to remember lots of facts and that it certainly wasn't fun. It was only when I went to secondary school and realised that there was ALWAYS an answer to be found that I began to enjoy the challenge it presented. When I became a teacher, it was the area that I was most determined to make fun.
Mr Purdey
Our Maths Curriculum
At St. Paul's we aim to make our maths curriculum challenging yet fun. Mathematics teaches pupils how to make sense of the world around us through developing their ability to calculate, to reason, to be financially responsible and to solve problems. It enables pupils to understand and appreciate relationships and patterns in their everyday lives. Through their growing knowledge and understanding, children learn to appreciate the contribution made by many cultures to the development and application of mathematics.
We aim to make our children fluent in solving calculations involving the four mathematical operations and to equip them with the tools to solve a variety of problems.
Developing problem solving is a thread that runs through all of our maths lessons. Children are constantly challenged to explain why, to prove how they know, to convince others that they are correct and to find all possible outcomes.
Through our maths model, children encounter maths basic skills every day, working on calculations as well as known facts, as well as problem solving. They practice times tables or number facts daily and tackle new learning that builds on their previous experiences. Time is taken to allow children to work through issues they encountered in prior learning and to enable them to take steps to correct or understand better their issues. Misconceptions are addressed by staff with individuals, groups or the whole class.
Children are usually taught maths at an age related level, although sometimes teachers will move back a step or more to fill gaps in learning. Where this is the case, the aim is to move to the age related learning when the children are able.
We base our teaching on the White Rose Maths Hub Schemes of Learning from Reception – Year 6. We usually follow the suggested order for teaching different topics, but there is room for teachers to swap units where they feel it is appropriate for their children or their setting.
Our Maths Daily Lesson Model
Model Components
There are 4 distinct lesson components within each maths lesson:
Steps to Mastery (20 minutes)

Reflection Time (5 - 10 minutes)

Automaticity (5 minutes)

New Learning
Steps to Mastery
The beginning of each lesson will begin with Steps to Mastery (STM). Its singular focus is to allow the children to practise and apply key pieces of learning that they have been exposed to within that school year. This will develop as more of the year's curriculum has been taught. Three pillars of mastery are represented (fluency, variation and mathematical thinking) and the order in which the children meet them will rotate on a daily basis. This ensures that the children experience each element of Steps to Mastery.
There SHOULD be some noise, as children are encouraged to talk through the work with their partner. Support from staff members should be to encourage children to keep trying or use known/taught methods, rather than telling them how to do it.
The first slide will show all three elements and slides 2 and 3 will contain the answers ready for the children to self-mark in green pen. The third slide will be the only side that is worked through with the children.
The whole process of Steps to Mastery will not take more than 20 minutes. Teachers will set timers if necessary to adhere to timings. This stops STM from overrunning. If teachers find it is taking too long to complete STM, they will consider including less questions.
STM may change in design after consultation with Mathematics Leads/SLT for short periods of time.
Reflection
Reflection should take only 5-10 minutes. If children's work was marked with a down arrow/red star because they really struggled, during this time they work with an adult. If they got a horizontal arrow/yellow star, they would be correcting errors or finishing off a section or question from the previous day. If they got an upwards arrow/green star, then they got their work correct and are ready for an extension. This can be present on the flipchart or printed out and stuck in books. Children should be more or less able to get on with this, as there is not time to work through a really challenging challenge!!
Automaticity
This is learning/practising facts section that the children need to know to be able to proceed. It might be tables, number bonds, fractions etc. We have the Number Fun CDs on the server which can be accessed via the Teacher folder and can be used. Or you might use a game online, a loop game, learn by rote… This section is only 5 minutes.
New Learning
This is where the children are taught the main objective of the lesson. Teachers will not spend too much time here – in most cases there should only be around 5 minutes of teacher talk. It may be that, once the children have completed some part of their task, teachers pull them back to the board to move them on, and there is an expectation that there is movement and depth in the lessons, allowing and expecting children to make progress in their learning and understanding.
There should be a variety of activities for the children to complete, starting with more basic practise of the new learning, moving onto more complex ideas. Some children may start part way through the activities.
Adults will helicopter around the classroom, providing feedback at the point of learning. Purple pens will be used to give live feedback wherever possible.
Resources and apparatus will be present and children will be encouraged to use them whenever necessary.
Once a week, one of the New Learning sections will be dedicated to problem solving and reasoning questions. This will usually be the start or the end of the week. These questions will be explored with the children and they will be taught how to approach and answer them correctly.
Calculations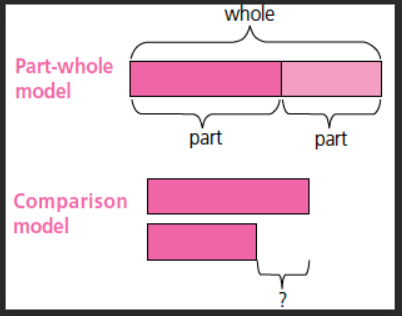 Calculations are the foundation of nearly every maths problem that we encounter, both in school and in life in general. They are based around the basic four operations: addition, subtraction, multiplication and division. Being able to calculate efficiently and effectively is key to being a successful mathematician.
Our approach at St. Paul's uses a visual series of ways to calculate. We aim to move children from Concrete calculating (using resources and physically creating calculations), Visual calculating (using pictures and representations to calculate) and finally moving into abstract calculating (using numbers to calculate numbers.
We focus our calculating approach in the following ways:
Early Years into Key Stage 1
Practical, oral and mental activities to understand calculation.

Personal methods of recording.
Key Stage 1
Methods of recording / jottings to support calculation (e.g. partitioning)

Introduce signs and symbols (+ / - in Year 1 and x / ÷ in Year 2)

Use images such as empty number lines to support mental and informal calculation.
Year 3
More efficient informal written methods / jottings – expanded methods and efficient use of number lines.
Years 4-6
Continue using efficient informal methods (expanded addition and subtraction, grid multiplication, division by chunking) and number lines. Develop these to larger numbers and decimals where appropriate.

Begin to develop efficient written methods (standard / compact methods) for all four operations.
Click here to see a copy of our Visual Calculation Policy.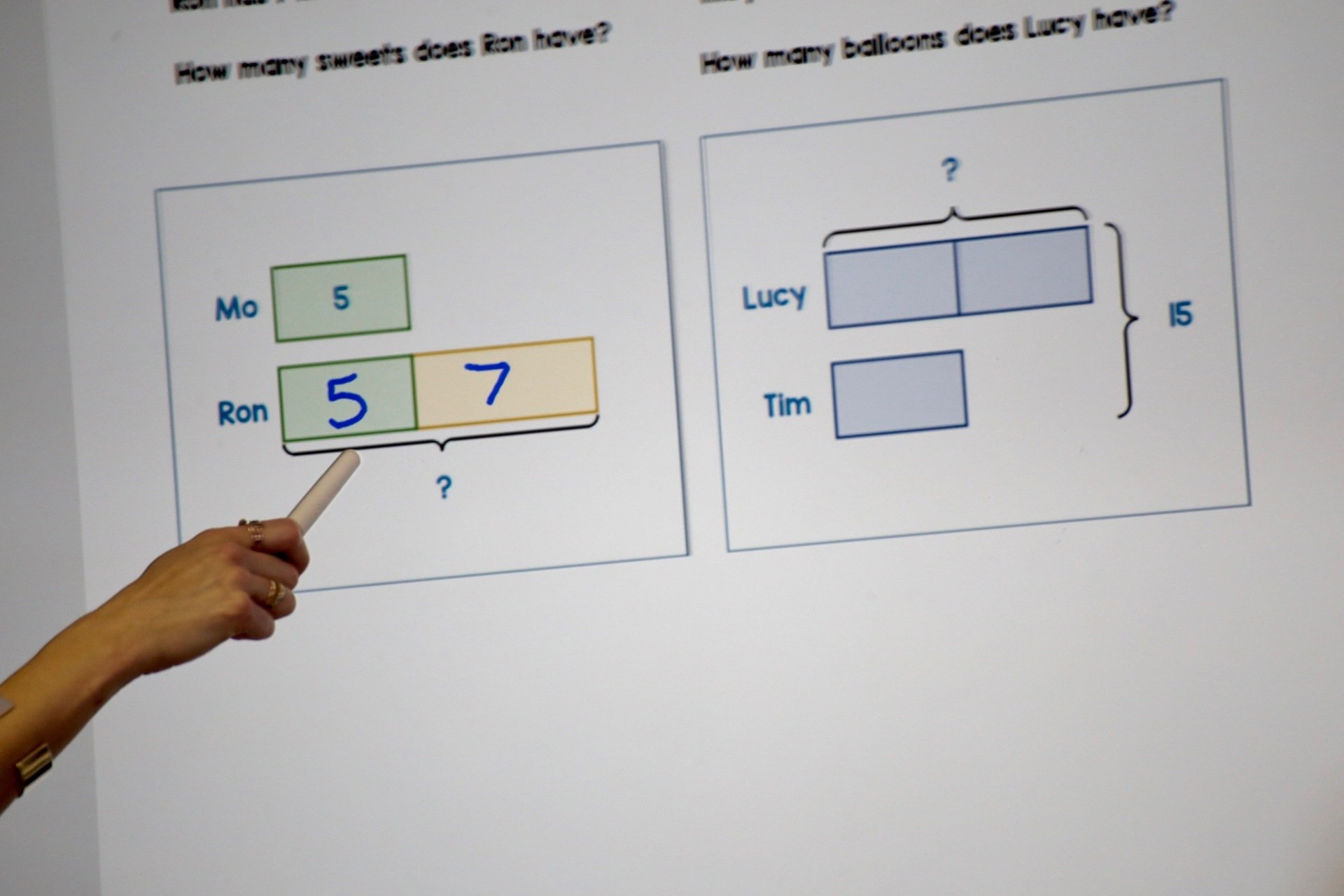 Times Table
Click here to visit our Times Tables page.