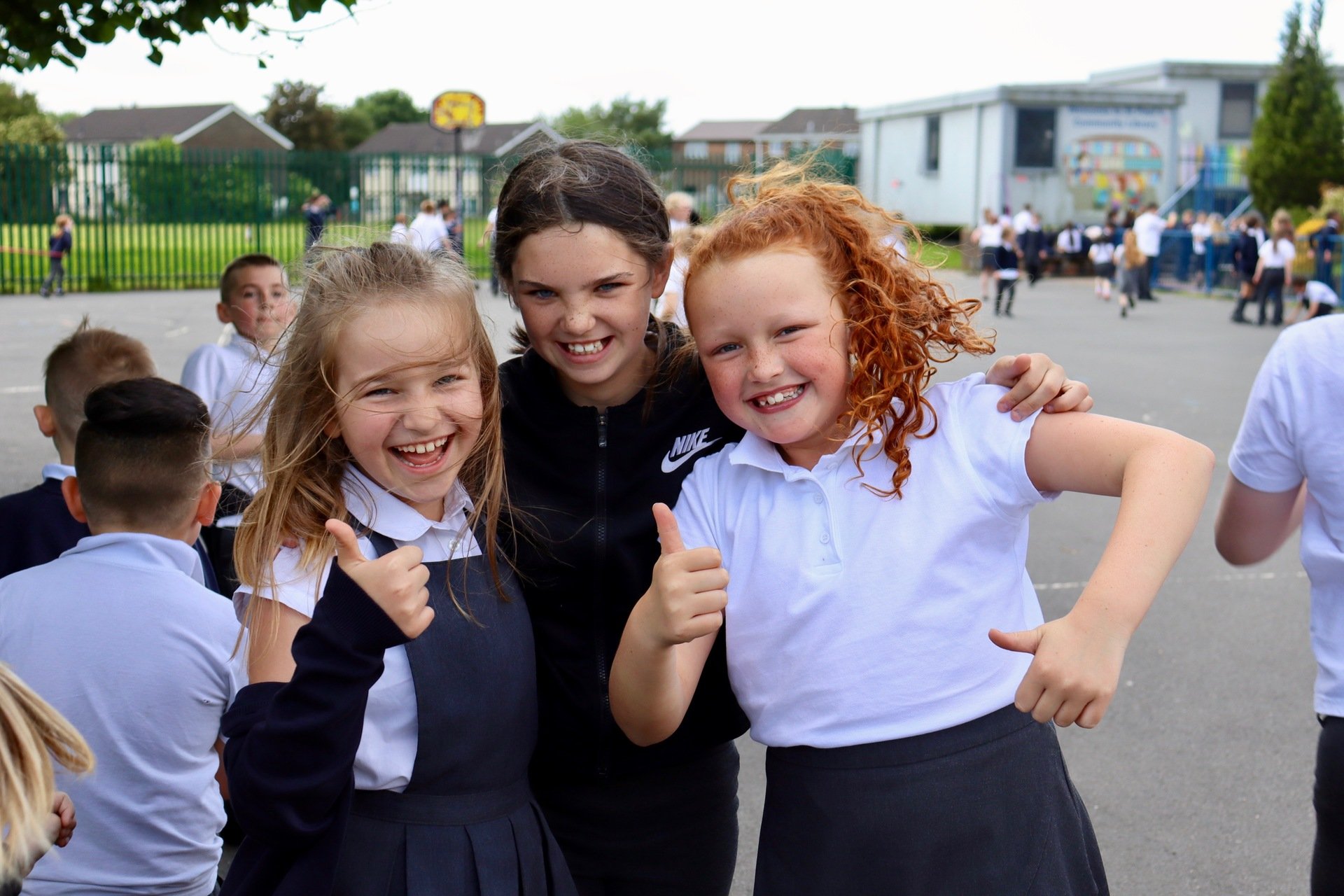 Extra Curricular Clubs
Why do we have extra-curricular clubs?
Educating the child, St Paul's does not stop at the classroom door or even when the bell rings for lunchtime or the end of the day. We want to be able to give our children as many opportunities as possible, other than just the academic. That is why we run a comprehensive programme of extra-curricular clubs, both at lunchtime and at the end of the day.
What are extra-curricular clubs?
Extra-curricular clubs are exactly what they say that they are. It is the opportunity for the children to learn something outside of what we offer in our curriculum, this might be sewing or watching a film. We offer a range of clubs run by staff, to suit all ages, abilities and interests.
What is on offer?
Each term we offer a variety of different clubs. Please see our lists below.
Summer Term - After School Clubs

Monday

Tuesday

Wednesday

Thursday

Friday

Basketball

Year 3 & 4

Mr Toth

Football

Year 5 & 6

Miss Wilkinson

Basketball

Year 1 & 2

Mr Toth

Basketball

Year 5 & 6

Mr Toth

Film Club

Key Stage 2

Miss H Matthews

Movie Club

Key Stage 1

Mrs Smythe

Film Making Club

Year 3 - 6

Mr Atkinson

Story Club

Year 1 & 2

Mrs Haughton

School Council

Year 1 - Year 6

Mis North

Choir

Key Stage 2

Mrs Hill

Art

Key Stage 2

Miss Dootson

Times Tables Rockstars

Year 3 & 4

Mrs Wilkinson

Summer Show

Cast Members Only

Mrs Parker

Summer Term - Lunch Time Clubs

Monday

Tuesday

Wednesday

Thursday

Friday

Times Tables Rockstars

&

Social Club

Year 5 & 6

Mr Purdey

Values Council

Key Stage 2

Mr Purdey

School Council

Key Stage 2

Miss North

Times Tables Rockstars

&

Social Club

Year 5 & 6

Mr Purdey

Times Tables Rockstars

&

Social Club

Year 5 & 6

Mr Purdey

Times Tables Rockstars

&

Social Club

Year 5 & 6

Mr Purdey
Spring Term - After School Clubs

Monday

Tuesday

Wednesday

Thursday

Friday

Gymnastics

Year 3 & 4

Mr Toth

Football

Year 5 & 6

Miss Wilkinson

Gymnastics

Year 1 & 2

Mr Toth

Gymnastics

Year 5 & 6

Mr Toth

Reading Club

Year 3 & 4

Miss C Matthews

Kitchen Skills

Year 3 & 4

Miss Dootson

Kitchen Skills

Year 5 & 6

Miss Dootson

Sewing Club

Year 5 & 6

Mrs Hill

Video Making Club

Year 3 - 6

Mr Atkinson

Times Tables Rockstars

Year 3 & 4

Mrs Wilkinson

Film Club

Year 1 & 2

Mrs Taylor

School Council

Year 1 - Year 6

Miss North

Spring Term - Lunchtime Clubs

Monday

Tuesday

Wednesday

Thursday

Friday

Times Tables Rockstars

&

Social Club

Year 5 & 6

Mr Purdey

Values Council

Key Stage 2

Mr Purdey

Times Tables Rockstars

&

Social Club

Year 5 & 6

Mr Purdey

Times Tables Rockstars

&

Social Club

Year 5 & 6

Mr Purdey

Times Tables Rockstars

&

Social Club

Year 5 & 6

Mr Purdey

School Council

Key Stage 2

Miss North

Violin

Year 5 & 6

Mrs Parker

Friendship Club

Year 3 - 6

Mrs Haughton

Friendship Club

Year 3 - 4

Mrs Haughton