'Through him all things were made; without him nothing was made that has been made.'
John 1:3
Computing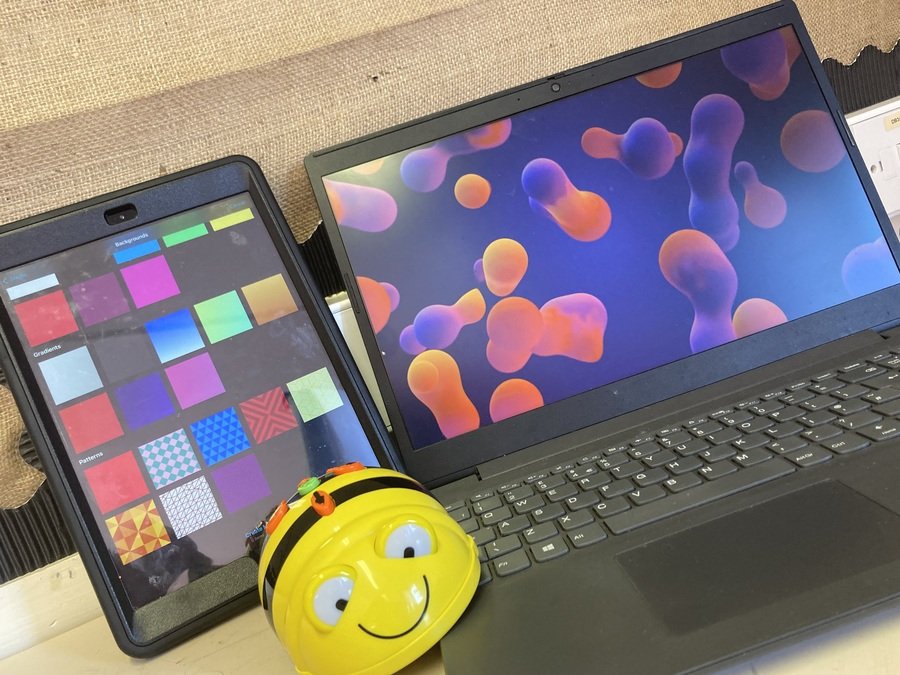 Mrs Wilkinson is the subject leader for Computing.
This is what she said about her subject.
Computing for me is like solving a problem! I hate not knowing how to do things and I always try to find out how, computing gives me that chance! There are so many different parts to it, things to work out, skills to learn and use. There are some parts I'm really good at and understand really well, and other parts that still confuse me now! I do love trying to work out what I don't know and figure new ideas. Although it is always frustrating when the children are better at some part of computing than me!
Our Computing Curriculum
At St Paul's, we aim to equip our children with the confidence and capability to use ICT and computing throughout their later life. We know that many of our children are users of technology outside of school, and we aim to equip them with skills that will see them be safe, considerate users of technology now and in the future. Opportunities to try things out in a safe environment mean children gain confidence in their skills and abilities, keen to talk about what they are doing and able to help others who are struggling.
Click on our documents below:
What a Good Learner in Computing Looks Like
When our children leave St Paul's, as a good learner in Computing, they will be able to:
Show a true understanding of the three different strands within the computing curriculum and show resilience when solving problems.

Be respectful towards others and show they can use a variety of software and hardware appropriately.

Apply their creative skills in computing and can choose and evaluate the best devices to use.

Show a positive attitude towards others, working well in both pairs, teams and independently.

Have developed understanding of how to utilise the internet to good effect and can also take practical measures to ensure that they keep themselves safe when using the internet.
When children from St Paul's arrive at their next destinations and on into the workplace the computing skills that they have been taught will stand them in good stead.
Online safety is an important part of the Computing curriculum and children are taught to be safe online through both our computing curriculum and our Healthy Relationships & PSHE Curriculum. We have a dedicated page to Online Safety which can help families understand the dangers our children face while online.