'He has made everything beautiful in its time.'
Ecclesiastes 3:11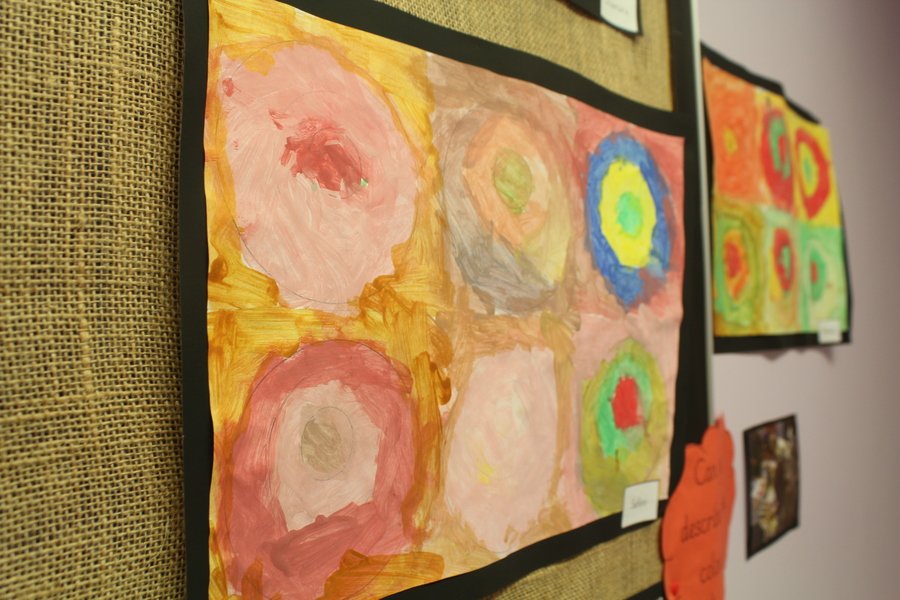 Mrs Parker is the subject leader for Art.
This is what she says about her subject.
Art is amazing. It's fun to be creative and great to learn new skills. Nothing is "wrong" in art and there isn't a "right." A piece of art can mean everything to one person and nothing to the next; it can help us understand feelings, express our thoughts and explore ideas. In art, you can represent anything in any way, so let your imagination run wild!
During their time at St Paul's CE Primary School, the children will gain confidence as artists by developing specific skill-sets, though the variety of skills-based units taught. Additionally, topics such as LS Lowry enable them to see how a local artist has used what he has seen around him as inspiration to create art.
As the children get older they are immersed in artwork around a theme. This helps the children to understand how similar concepts can be expressed or interpreted in different ways through art.
The children have the opportunity to contrast and compare a variety of artists from Britain, Europe, North America and South America. Through this approach, children begin to place artwork in time and place.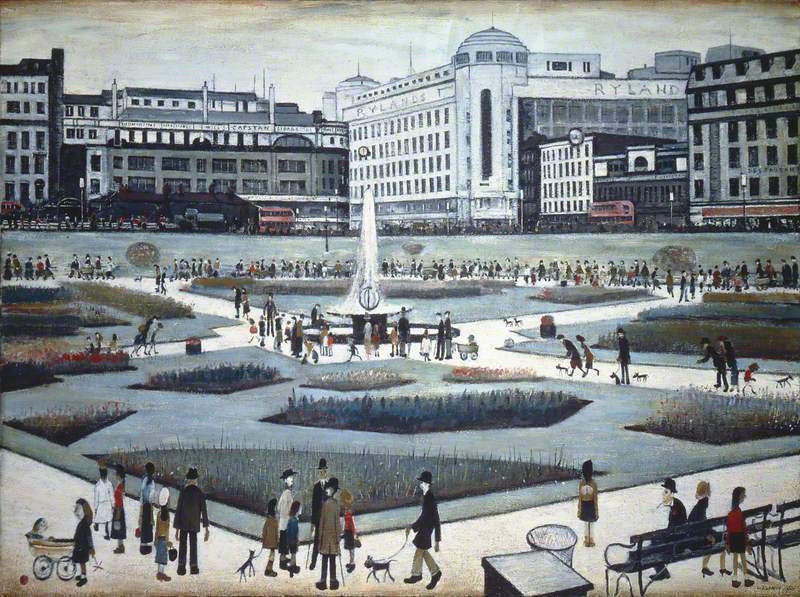 LS Lowry
Piccadilly Gardens
Lowry is one of the artists that we study in Year 1. He is also a local artist.
Click on our documents below:
What a Good Learner in Art Looks Like
When our children leave St Paul's, as a good learner in Art, they will be able to:
Have a good understanding of how art and design both reflect and shape our history, and contribute to the culture, creativity and wealth of our nation.

Have a positive attitude towards art/design and are curious to learn more and engage in self-exploration.

Plan their work and possess control over different art/design techniques.

Think critically about their own and others' work, justifying their choices and reflecting on how to improve.
Lowry Museum & Art Gallery Trip - Year 5
Year 5 went to visit the Lowry Art Museum and Art Gallery at Salford Quays. The aim of the trip was to link the art of LS Lowry to the work on the Industrial Revolution the children were studying in history. The children did not only get to appreciate the art of Lowry but they also completed a drawing the industrial landscape and buildings that are so prevalent in Lowry's painting and the local area of Salford and Manchester.